Choosing the right attire for a rehearsal dinner can be a delicate balancing act. It's akin to being both a lead actor and a member of the ensemble in a play.
Your outfit should be suitably formal for the event while also reflecting your individual style. This guide is here to assist you in selecting an ensemble that embodies refined simplicity and allows your unique flair to stand out.
As fashion icon Bill Cunningham famously said, fashion is like armor; it shields you from the mundane and provides a means for self-expression.
Choosing the Perfect Outfit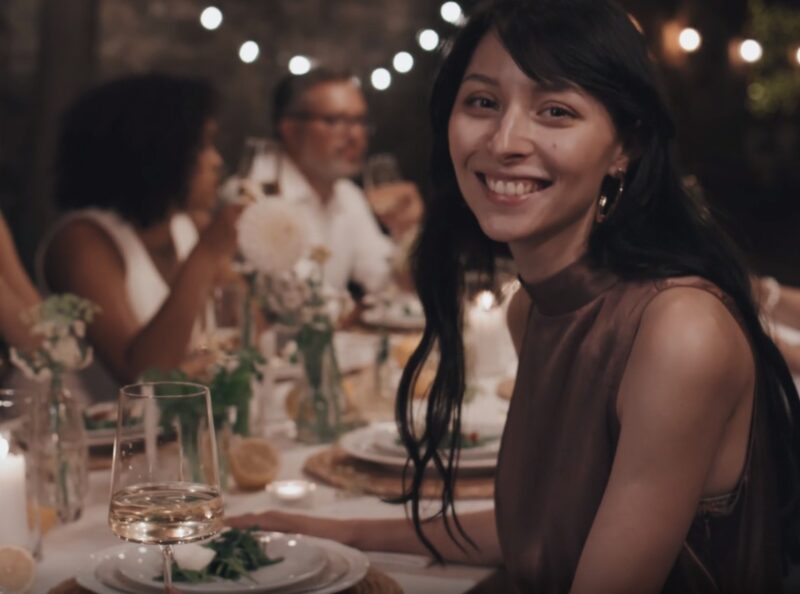 A rehearsal dinner is a pre-wedding event that usually takes place the night before the big day. It is a chance for the bride and groom to thank their families, friends, and wedding party for their support and involvement in their wedding.
It is also a great opportunity for everyone to mingle, relax, and enjoy some delicious food and drinks before the main event.
Factors to Consider
Choosing what to wear to a rehearsal dinner can be tricky, as you want to look stylish, appropriate, and comfortable. There are several factors to consider when picking an outfit, such as the venue, the season, the wedding theme, and the etiquette.
Considerations When Choosing
Dress Code: The first step to choosing what to wear is to check the invitation for any dress code or theme information. The couple may have specified formal, semi-formal, casual, or themed attire for their guests. If not, you can always ask them or someone from the wedding party for some guidance.

Venue: The second step is to research the venue and the weather for the day of the event. You want to match your outfit to the location and the ambiance, as well as the temperature and the forecast.

Wedding Theme: If the couple has a specific theme for their wedding, you may want to consider incorporating some elements of that theme into your outfit. For example, if the wedding has a rustic theme, you could wear a flowing maxi dress or a pair of cowboy boots.

Etiquette: It is always important to be respectful of the bride and groom's wishes, as well as the overall tone of the rehearsal dinner. Avoid wearing anything that is too revealing, too casual, or too over-the-top.
Align Your Outfit With the Wedding Theme
Selecting attire for a rehearsal dinner necessitates thoughtful consideration of the wedding's theme. Honoring the couple's vision through your attire is a respectful and supportive gesture.
Here's how you can tastefully match your outfit to various wedding themes:
Rustic Elegance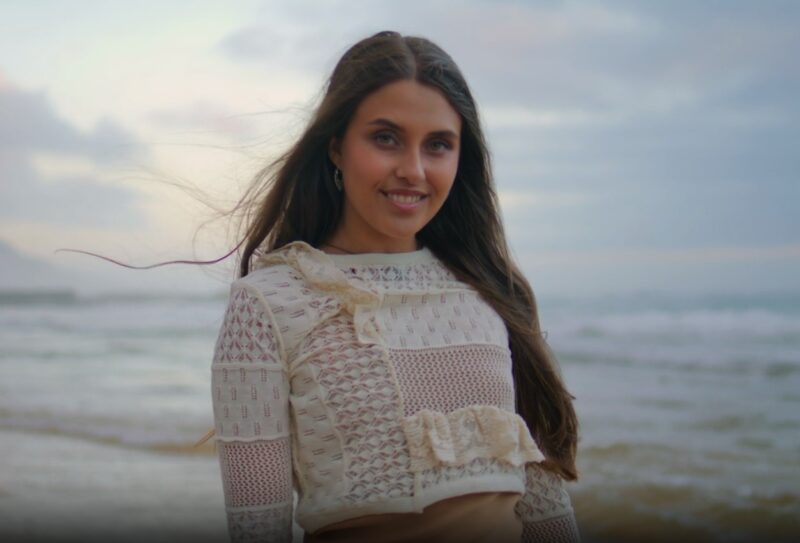 For a wedding imbued with nature's charm, featuring elements like wood and burlap, opt for a chic yet casual look. Consider a denim dress, a floral skirt, or a plaid shirt. Accessorize with natural elements like a leather belt, a straw hat, or a wooden necklace to enhance the rustic vibe.
Vintage Glamour
Vintage-themed weddings, adorned with lace and pearls, call for an outfit that radiates elegance and nostalgia. A lace dress, pencil skirt, or tweed jacket can capture this essence. Complement your look with antique accessories such as a pearl necklace, a feather fascinator, or a classic brooch.
Modern Sophistication
Modern weddings, with their emphasis on trends and minimalist designs, require sleek and edgy attire. A jumpsuit, leather skirt, or blazer fits this theme perfectly. Accessorize boldly with contemporary items like a statement necklace, a cuff bracelet, or a clutch.
Respecting the Couple's Spotlight
Ensure your attire doesn't overshadow the couple by avoiding the same color as their outfits, overly flashy or revealing items, and excessively casual wear like jeans or sneakers.
What to Wear Based on the Venue
One of the most important factors to consider when choosing what to wear to a rehearsal dinner is the venue. The venue determines the level of formality and the mood of the event, and you want to match your outfit accordingly.
Here are some examples of different types of venues and their corresponding dress codes, as well as some tips on how to match your outfit to the location and the ambiance.
Restaurant or Hotel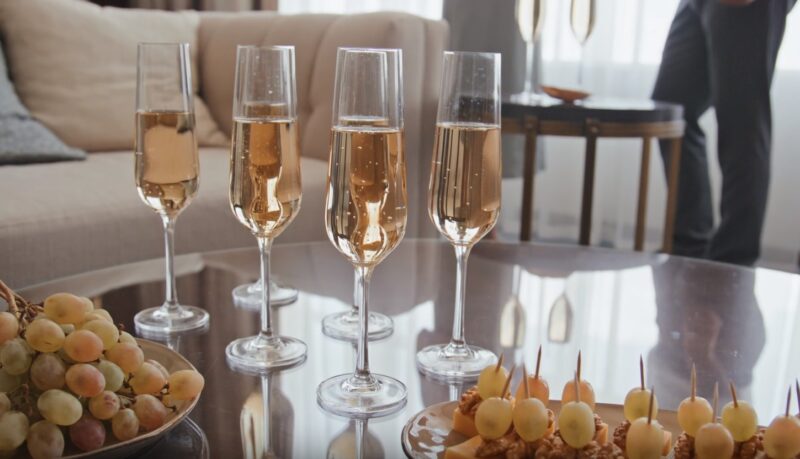 If the rehearsal dinner is held at a restaurant or a hotel, you can expect semi-formal or formal attire, depending on the quality and the style of the place. A cocktail dress, a suit, or a jumpsuit are some of the options you can choose from.
You can also opt for a dressy skirt or pants with a blouse or a sweater. The key is to look elegant and sophisticated, but not too flashy or over-the-top.
Some tips on how to match your outfit to a restaurant or a hotel venue are:
Choose colors and prints that are classy and refined, such as black, navy, burgundy, or floral.
Opt for fabrics and styles that are smooth and sleek, such as silk, satin, or lace.
Accessorize your outfit with some jewelry, a clutch, and a pair of heels.
Backyard or Park
If the rehearsal dinner is in a backyard or park, you'll likely wear something casual or smart casual. This depends on the weather and the wedding's theme.
You could wear a sundress, skirt, or jeans. Or, go for a casual dress or pants with a T-shirt or cardigan.
The main thing is to be comfortable but not too casual or simple. Here are some easy tips for dressing for an outdoor venue:
Pick bright and happy colors or patterns like white, yellow, green, or polka dots.
Choose comfortable fabrics like cotton, linen, or denim.
Add accessories like sunglasses, a hat, and comfy shoes like flats or sandals.
Beach or Boat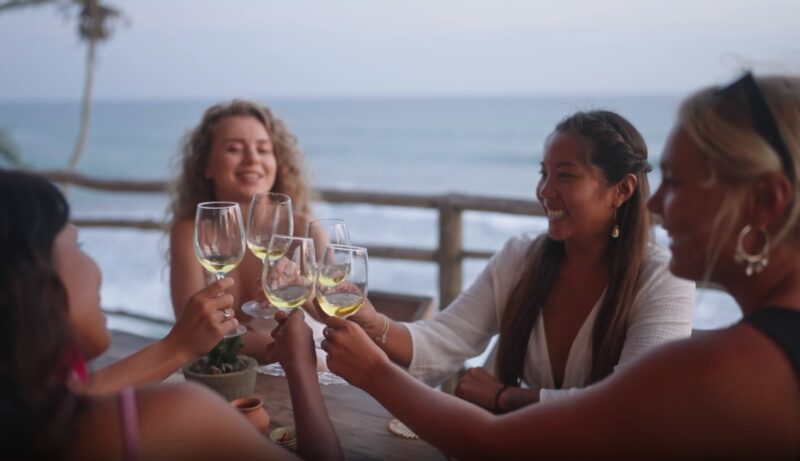 If the rehearsal dinner is at a beach or on a boat, you'll dress in a beach chic or nautical style. This depends on the time and wedding theme. You can wear a maxi dress, a romper, or a linen shirt. Swimsuit cover-ups or shorts with a tank top or blouse are also good choices. Aim for a look that's fun and breezy, but not too casual or revealing.
Here are some simple tips for dressing for a beach or boat:
Pick cool colors or patterns like blue, coral, turquoise, or stripes.
Choose light and flowy fabrics like chiffon, crochet, or ruffle.
Accessorize with jewelry, a scarf, and wedges or espadrilles.
Versatile Pieces for Different Venues
If you're unsure about the venue or dress code, or just want extra options, some versatile pieces are useful. Here's how to style them:
Little black dress: It's flexible for any setting. Dress it up with a blazer and pumps for formal, or down with a denim jacket and sneakers for casual. Add a belt, necklace, or earrings for color and sparkle.
Blazer: Adds a polished touch to any outfit. Pair it with a dress, skirt, or pants for semi-formal, or with a t-shirt, jeans, or shorts for smart casual. Try different colors and textures like navy, plaid, or velvet.
Neutral shoes: They match anything. Whether it's heels, flats, or boots, choose based on the season and occasion. They always look chic and appropriate.
How to Follow the Etiquette Rules
When dressing for a rehearsal dinner, it's essential to adhere to certain etiquette standards to ensure your attire is both appropriate and respectful. Here's a refined approach to following these guidelines:
Respect the Significance of White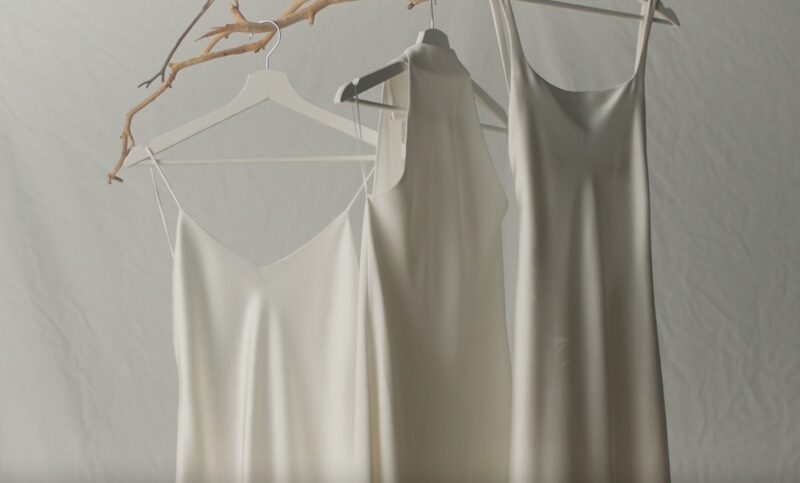 Only opt for white if the couple has explicitly requested it. White is a color traditionally associated with the bride, and choosing it without specific direction might be perceived as inconsiderate.
Elegance Over Exposure
Select an ensemble that exudes elegance rather than provocation. Shun attire that is excessively revealing, such as garments that are too low-cut, overly short, or cling too tightly.
Aim for a sophisticated and dignified appearance.
Adherence to the Dress Code
If the invitation specifies a dress code (be it formal, semi-formal, casual, or themed), honor these specifications. In the absence of a dress code, use the venue, occasion timing, and season as cues to gauge suitable formality.
Personal Expression Within Bounds of Respect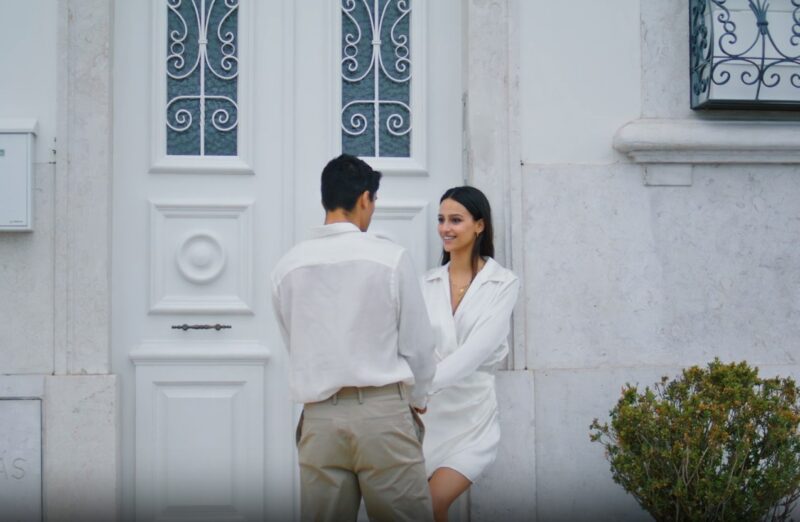 While expressing your individual style, maintain respectfulness and comfort. Choose attire that mirrors your personal taste and the nature of the event, and feel free to incorporate unique elements like a preferred color, an accessory with sentimental value, or an interesting pattern.
Outfit That Suits the Season
When curating an outfit for a special occasion, such as a rehearsal dinner, it's crucial to align your choice with the season's unique characteristics. This alignment ensures comfort, functionality, and style.
Below are tailored suggestions for each season:
Embracing Spring's Vitality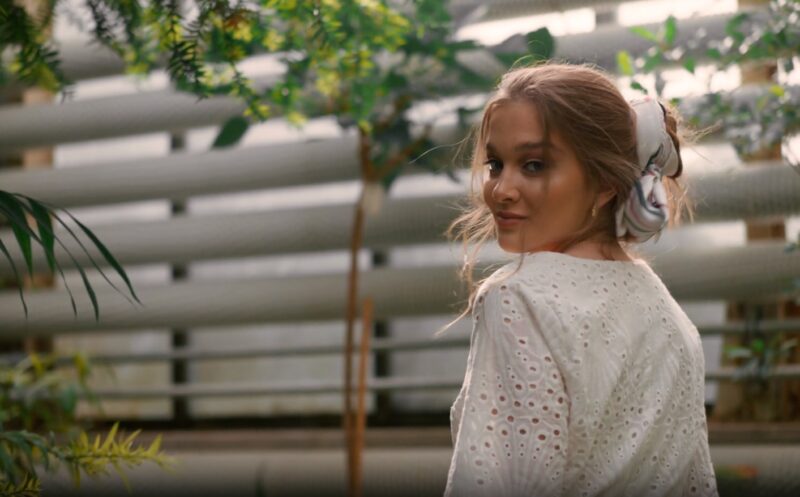 Spring, symbolizing renewal and vibrancy, calls for outfits that mirror these elements. Choose light and cheerful fabrics like cotton, linen, silk, or chiffon. Opt for pastel, neutral, or bright hues and embrace floral, stripe, or polka dot patterns. Incorporate layers like cardigans or blazers for unexpected chills, and personalize with accessories like jewelry or stylish hats.
Summer's Radiant Attire
Summer, synonymous with warmth and exuberance, demands outfits that are breezy and colorful. Fabrics like cotton, linen, rayon, or lace are ideal. Colors like white, yellow, blue, or pink and prints like tropical, geometric, or animal motifs suit this season. Lightweight jackets or shawls can add definition, while sunglasses or vibrant jewelry can enhance the outfit's playfulness.
Autumn's Rich Palette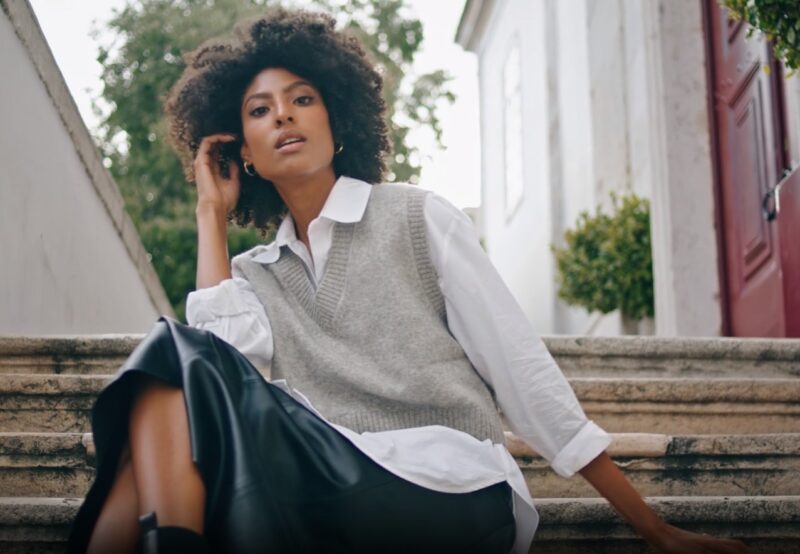 Autumn brings a sense of change and warmth. Outfits in warm, earthy tones with fabrics like wool, velvet, suede, or leather are apt. Browns, oranges, reds, and greens, along with plaid, houndstooth, or paisley patterns, reflect the season's richness. Sweaters, coats, or vests add style and warmth, complemented by boots, scarves, or hats for a cozy yet chic look.
Winter's Elegant Ensemble
Winter, with its cold and snowy ambiance, calls for sleek and sophisticated attire. Choose fabrics like wool, cashmere, satin, or fur in colors like black, gray, white, or purple. Solid colors, metallics, or sequin patterns can add a festive touch. Jackets, capes, or wraps provide warmth, while accessories like gloves, clutches, or brooches add elegance and sparkle to your winter wardrobe.
By considering the season's essence, you can create an outfit that's not only appropriate but also resonates with the time of year, enhancing your overall look and experience.
FAQ
Can I wear a cocktail dress to a casual outdoor rehearsal dinner?
Yes, you can wear a cocktail dress to a casual outdoor rehearsal dinner, but it's advisable to choose one that's not overly formal. Opt for lighter fabrics and less elaborate designs to blend in with the casual setting.
Is it appropriate to wear bold patterns or bright colors to a rehearsal dinner?
Bold patterns and bright colors can be suitable for a rehearsal dinner, especially if they align with the wedding's theme or venue. However, it's important to avoid anything too flashy that might overshadow the wedding party.
How do I dress for a themed rehearsal dinner without looking costume-like?
For a themed rehearsal dinner, choose elements that subtly nod to the theme. For instance, for a 'Great Gatsby' theme, a dress with art deco patterns or a classic suit can be thematic yet tasteful.
What are some options for men's attire at a rehearsal dinner?
Men can opt for a suit or blazer with trousers for formal venues. For casual settings, a smart shirt with chinos or a well-fitted polo shirt can be appropriate. The key is to match the venue's formality level.
How do I choose accessories for my rehearsal dinner outfit?
Select accessories that complement your outfit without overwhelming it. For instance, elegant jewelry, a stylish clutch, or a pair of sophisticated cufflinks can enhance your look while maintaining the dinner's overall tone.
Is it necessary to match my outfit to the season of the rehearsal dinner?
While not mandatory, matching your outfit to the season can add comfort and appropriateness to your attire. For example, lighter fabrics and colors are suitable for summer, while richer tones and layers work well for autumn and winter.
Final Words
Selecting the right attire for a rehearsal dinner is a fine balance of formality and personal style, reflecting your respect for the event and the couple's preferences. This guide has explored selecting an ideal ensemble, from matching the wedding theme to observing etiquette and suiting the venue's mood.
Your outfit is more than mere clothing; it's a celebration of the event, a reflection of your identity, and a homage to the couple's story. With options ranging from rustic to bohemian, your attire should seamlessly blend with the occasion and highlight your unique style.