Getting ready for a wedding as a bridesmaid is an exciting journey filled with laughter, tears, and of course, finding the perfect dress. As you gear up to stand beside your dear friend on her big day, there's no doubt you want to look and feel your absolute best.
That's where the magic of styling comes in! From choosing the right accessories to complementing the bride's vision, we're here to guide you through the art of turning those bridesmaid dresses into stunning ensembles that will truly wow the crowd.
We prepared some simple and relatable tips that will help you shine while being an essential part of the wedding story.
1. Understand the Wedding Theme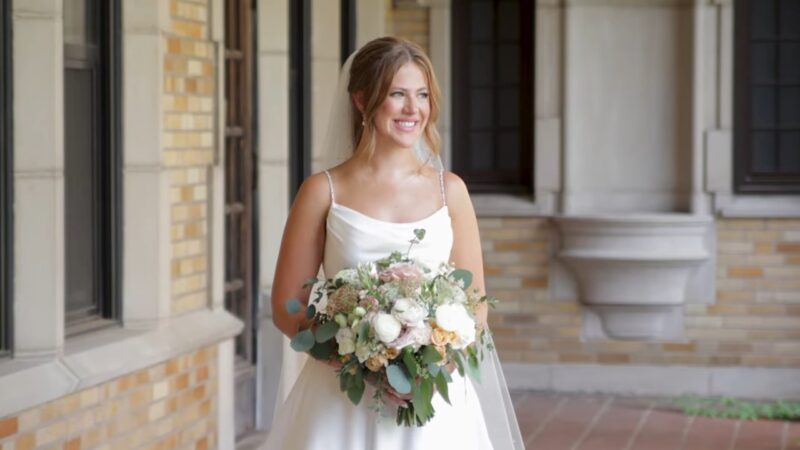 Every wedding is a unique expression of a couple's love story, often encapsulated in a theme. Bridesmaid dresses should be in harmony with this theme, enhancing the overall ambiance.
Rustic Weddings
Rustic weddings, characterized by their intimate and organic feel, often take place in barns, farms, or vineyards. For such settings, dresses in earthy tones like olive, beige, or muted pastels are ideal. Flowy dresses with lace details can add a touch of vintage charm, embodying the simplicity and warmth of the countryside.
Beach Weddings
Beach weddings are all about the vastness of the sea and the intimacy of barefoot vows. Light, breezy fabrics are your best bet here. Consider shorter dresses or high-low cuts to prevent them from dragging on the sand. Shades like aqua, coral, or sandy beige can mirror the tranquil beauty of the ocean, creating a harmonious look.
2. Consider the Season
The time of year can greatly influence the choice of fabric, color, and style, ensuring comfort and appropriateness.
Spring and Summer
Spring and summer weddings are imbued with freshness and vibrancy. Light fabrics like chiffon or silk are perfect, offering both comfort and elegance. Embrace brighter colors or soft pastels to mirror the blossoming nature around you.
Fall and Winter
For the colder months, turn to materials like velvet, satin, or heavier blends. These fabrics not only provide warmth but also exude a luxurious feel. Deep jewel tones like emerald, burgundy, or navy can evoke the richness of the season, adding depth to your wedding palette.
3. Pay attention to the Dress Length and Silhouette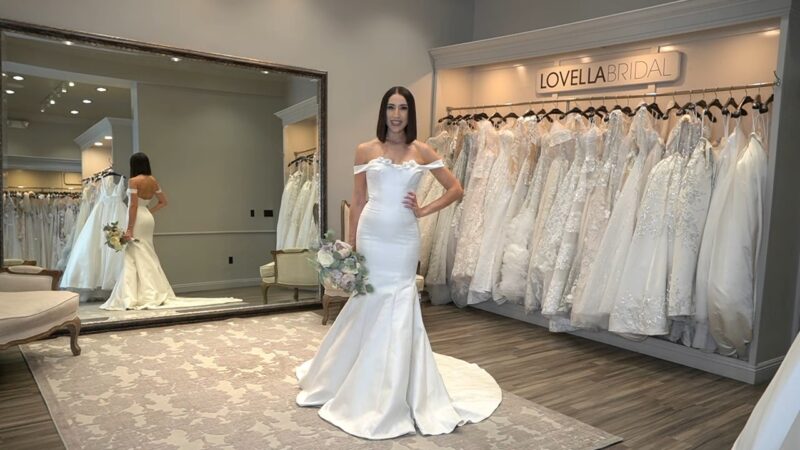 The dress's length and silhouette can significantly influence the overall aesthetic, setting the tone for formality and style.
Short vs. Long
Short dresses bring a playful, youthful vibe, ideal for daytime or more casual weddings. In contrast, long dresses exude a sense of grandeur and formality, making them a favorite for evening or grand ceremonies.
Silhouette Choices
The dress's silhouette can vary from the universally flattering A-line to the glamorous mermaid. It's essential to choose a style that complements every bridesmaid's body type, ensuring they feel confident and comfortable.
4. Coordinate with the Bride's Dress
The bridesmaids' dresses should be in harmony with the bride's gown, creating a cohesive visual narrative.
Matching Textures
If the bride's dress features specific textures like lace or tulle, consider incorporating similar elements into the bridesmaid dresses. This subtle coordination can tie the bridal party together without being overly identical.
Complementary Colors
The dresses needn't be the exact shade as the bride's, but they should harmonize. For instance, if the bride opts for a pure white gown, soft pastels or even muted metallics for the bridesmaids can be a stunning contrast.
5. Individuality vs. Uniformity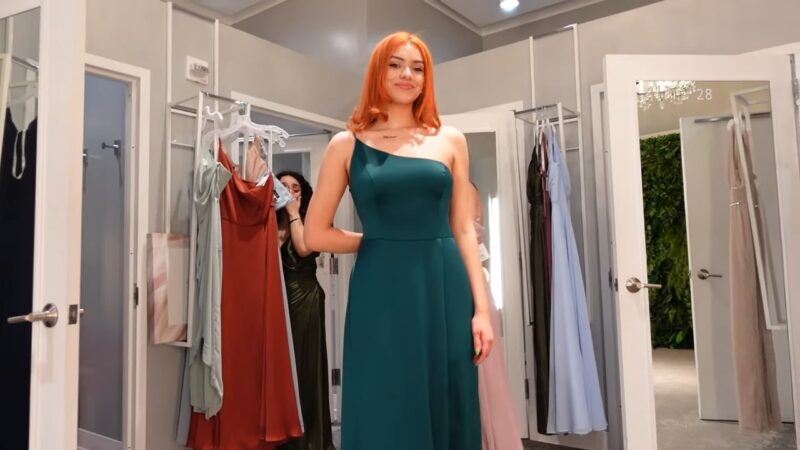 While coordination is key, it's equally important to honor individual preferences, striking a balance between personal tastes and a unified look.
Same Dress, Different Colors
One approach is to select a universally flattering dress and allow bridesmaids to choose a color within the wedding's color scheme. This method offers individuality while maintaining cohesion.
Same Color, Different Dresses
Alternatively, decide on a specific hue and let each bridesmaid select a dress style that she feels best in. This approach celebrates individuality while ensuring a harmonious color palette.
6. Accessories and Embellishments
The right accessories can elevate the bridesmaid ensemble, adding depth and character.
Jewelry
Opt for understated jewelry that complements the dress. Pearls, delicate silver, or gold pieces can enhance the outfit's elegance without competing for attention.
Shoes and Bags
Neutral-toned shoes and bags, or those matching the dress color, are ideal. Prioritize comfort, especially for shoes, as bridesmaids will be active throughout the day.
7. Hair and Makeup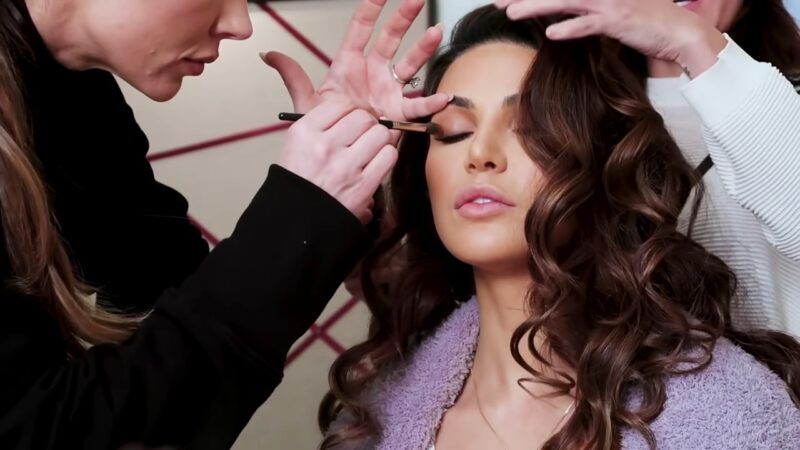 These finishing touches can unify the bridal party's look, adding polish and sophistication.
Unified Hairstyles
Choosing a common hairstyle, be it braids, buns, or waves, can create a cohesive look. However, it's essential to ensure all bridesmaids are comfortable with the chosen style.
Makeup Palette
A coordinated makeup palette, in tones that complement the dresses, can enhance the bridesmaids' features. However, it should remain subtle enough not to overshadow the bride.
8. Budget Considerations
Weddings can be expensive, so it's crucial to be mindful of everyone's financial comfort.
Renting vs. Buying
Renting bridesmaid dresses is a cost-effective option, especially for high-end designs. This approach allows for a luxurious look without the hefty price tag.
Multi-functional Dresses
Opt for versatile or neutral dresses that bridesmaids can wear on other occasions. This approach offers value for money and a lasting memory of the special day.
Fittings and Alterations
A perfect fit is paramount for both comfort and aesthetics.
Schedule Early!
Begin the dress search early, allowing ample time for multiple fittings and any required alterations, ensuring everyone looks their best.
Group Fittings
Group fittings can be both fun and practical. They ensure consistency in dress lengths and styles and can be a memorable pre-wedding bonding experience.
FAQs:
How do I ensure my bridesmaid dresses photograph well?
Consider how the dress will appear in different lighting conditions, and choose accessories and makeup that enhance your features for the camera.
Should I consider the time of day?
Yes, daytime weddings often call for lighter colors and more relaxed styles, while evening events can be more formal.
Are there specific fabrics that work better for these dresses?
Light and flowy fabrics like chiffon, satin, and lace are commonly used for bridesmaid dresses, offering comfort and elegance.
How do I balance comfort with the desire to wear high heels?
Opt for comfortable yet stylish heels or wedges that you can comfortably wear throughout the day and dance the night away.
Can I wear a statement hat?
Absolutely, if the wedding theme permits, a stylish hat can add a touch of sophistication and uniqueness to your look.
The Bottom Line
All in all, it's necessary to maintain an open dialogue with your bridesmaids. Understand their preferences and comfort levels, ensuring everyone feels valued and included. While it's essential to achieve a visually stunning bridal party, the day's true essence is the love and unity being celebrated.
Ensure the styling choices resonate with this sentiment, creating memories to cherish forever. With these enriched insights, styling bridesmaid dresses becomes less of a task and more of a joyous journey. Don't forget to have fun and enjoy the process. Here's to a day filled with love, laughter, and impeccable style!